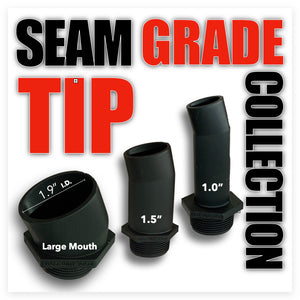 All Three Seam Grade Tips.  
1.0" Is a versatile tip that is used in just about in any sitution
1.5" is perfect for heavy seam grade, or trowel grade products.  The size of this tip is often very close the exact dimension fo a common R-Panel. 
Large Mouth:  The Go-To tip for ANY KIND OF FLAT ROOF seam sealing.